| | |
| --- | --- |
| | Track C: Sustainable Business Strategies for Today's Economy |
Michael Kramer,
Natural Investments

Michael Kramer is Managing Partner and Director of Social Research at Natural Investments, Hawai'i's only financial adviser exclusively managing portfolios of sustainable and responsible investments. Michael founded the Kuleana Green Business Program and currently serves on the boards of the Sustainability Association of Hawai'i and the Hawai'i Alliance for a Local Economy.
---
Shanah Trevenna,

Sustainability Association of Hawai'i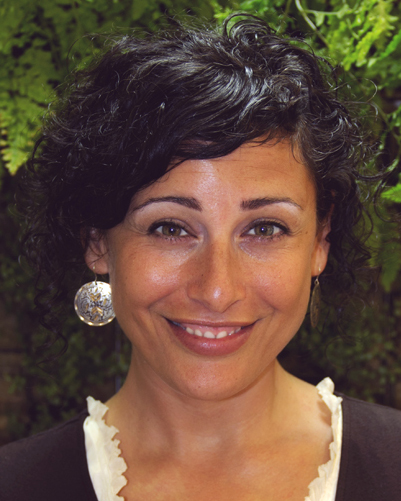 Named by Hawai'i Business Magazine as one of five that will shape Hawai'i for the next 50 years, Shanah Trevenna is a leading sustainability educator, author, and consultant. With degrees in Mechanical Engineering from the University of Western Ontario and Urban Planning from UH, as well as a decade of corporate experience at IBM and Philips, she specializes in organizational change and sustainability training. Her clients include Johnson Controls, Family Programs Hawai'i, Punahou, Brigham Young University, and the Hawai'i Department of Education. Shanah designed "Sustainability 101 for Small Business in Hawaii" for Kapiolani Community College and recently published a textbook, Surfing Tsunamis of Change, A Handbook for Change Agents, which received College Educator International's 2011 Sustainability Champion Award for its innovative framework for implementing organizational change.
---
Scott Cooney,

GBO Group Sustainability Consulting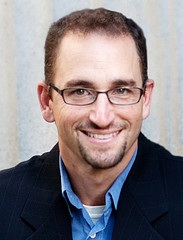 Scott is a green business author, eco-entrepreneur and Adjunct Professor of Sustainability at the University of Hawai'i. Most recently, Scott developed GBO Hawai'i, a board game testing players' skills in sustainable economic development in the state of Hawai'i. McGraw-Hill published Scott's first book, Build a Green Small Business: Profitable Ways to Become an Ecopreneur. Scott served as project manager for Saatchi & Saatchi S, a sustainability consulting firm working with Fortune 500 companies to help them incorporate green principles into their operations. He continues to offer sustainability trainings to employees from the C-suite to the front line workers through workshops and online trainings. Scott is a Phi Beta Kappa who holds an MBA and an MS in Conservation Biology.
---
Tamara Armstrong,

KYA Sustainability Studio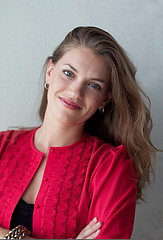 Where others see complexity, Tamara sees patterns and pathways. She is laser-focused on bringing sustainability to every industry, community and agency. With a passion for zero waste, environmental stewardship, and social accountability, Tamara drives organizations forward to set goals with measurable results. After graduating summa cum laude from Kalaheo High School, Tamara received a Bachelor of Arts & Sciences in Sustainability from the University of Hawai'i at Mānoa where she co-founded Sustainable UH. Tamara is a Leadership in Energy Environmental Design Accredited Professional (LEED AP) under the U.S. Green Building Council's (USGBC) green building rating system and a Global Reporting Initiative (GRI) Certified Sustainability Reporter. Her invaluable experience in community organizing and her overall zeal for the industry led Tamara to a full time position working in the sustainable business space at KYA Sustainability Studio, a local innovation firm with over 30 years of history in Honolulu. The Studio's mission is to engage Hawai'i in the broad vision of sustainability through collaborative programs, partnerships and services. She and her team are now working with the State Department of Transportation Airport's Division to address Honolulu International Airport's long-term vision for sustainability, among other exciting projects.
Tamara and the KYA Studio specializes in a wide variety of innovative business services such as: Waste Audits/Characterization Studies; Recycling Program Design; Sustainability Program Development; Corporate Social Responsibility/Sustainability Reporting; and LEED EB O&M technical support and employee training.
---
Jenna Long,
Pacific Biodiesel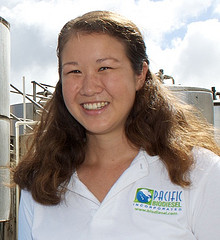 Jenna Long grew up on Maui, Hawai'i. After a year of international study in Japan, Ms. Long transferred to the University of Hawaii where she earned a B.A. in Environmental Studies and a certificate in Japanese language. In 2006, she started working in sales at Pacific Biodiesel and currently holds the position of Hawai'i Fuel Sales Manager. Jenna also helped to start the company's Restaurants for Renewables program, in which restaurants are recognized for their contributions to renewable energy. Currently residing in Hilo, Hawai'i, Jenna is pursuing her masters degree while staying very active in the renewable energy community. She sits on the Board of Directors of the Sustainability Association of Hawai'i, Honolulu Clean Cities, and Recycle Hawai'i.
---
Linda Cox, UHM/HEA
---
Jennifer Chirico,

Sustainable Living Institute of Maui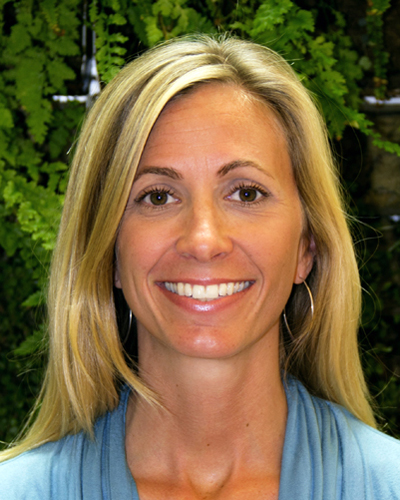 Jennifer Chirico is the Executive Director of the Sustainable Living Institute of Maui (SLIM) at the University of Hawai'i-Maui College. As the Executive Director, she develops and directs SLIM programs and projects, including non-credit certification training programs in various areas of sustainability. She is involved in a wide range of community outreach activities related to increasing understanding of sustainability and how it can be adopted and implemented at both organizational and individual levels. She works with individuals and organizations from the public, private, educational, and non-profit sectors and presents to a variety of audiences on a wide range of sustainability-related topics. She has a PhD in environmental policy and holds a master's degree in public health with a major in environmental health.
---
Keone Kealoha,

Malama Kaua'i
Keone is the co-founder and Executive Director of Malama Kaua'i, a Kaua'i-based non-profit organization dedicated to promoting self-sufficiency and sustainability primarliy through the lens of localized food systems. He is a skilled public speaker with a strong background in community organizing, conducting meetings and hosting large scale events. His leadership role at Malama is focused on building community through healthy relationships; those between the people and the 'aina within a "native-to-place" context indicative of cultural responsibility.
---
James Hardway and Peter Quigley, DLIR & UHCC
---
Lance Boyd & Christina Monroe,
East-West Center


Lance C. Boyd is an environmental educator with the East-West Center's Environmental Leadership Institutes for Southeast Asian and Middle East students. Lance has received multiple awards including a Fulbright Fellowship in Japan, a Goethe Institute funded study of the environmental movement in Germany, and most recently a Fulbright Fellowship in Singapore. Lance's education background includes a MA in Social Sciences and a MA in Education Foundations.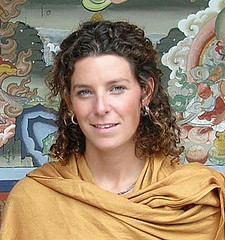 Christina Monroe coordinates the East-West Center's Environmental Leadership Institutes and professional development for the Center's Asia Pacific Leadership Program. Previously, Christina was a lecturer for the Chancellor's Leadership Program and Director of the Service Learning Program at the University of Colorado at Boulder. She received a master's degree from the University of Amsterdam, where she conducted qualitative research on cultural and educational exchanges for her degree in ethnicity and nationalism.
---
Marguerite Harden,
Rewarding Internships for Sustainable Employment (RISE), Kupu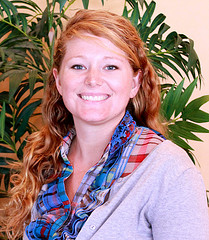 Marguerite Harden is the Director of RISE (Rewarding Internships for Sustainable Employment), which provides paid green job opportunities to interns that are forwarding some of Hawai'i's most pressing sustainability matters. As the Director, Marguerite oversees a wide-range of sustainability-related projects that involve organizations and stakeholders from federal, state, county, and private sectors. She also manages the RISE Program at Kupu, a 501(c)(3) Hawai'i-based non-profit dedicated to empower young adults through character building, service learning, and environmental stewardship. Marguerite's priority is to create and support exciting and meaningful opportunities that move Hawai'i toward a more sustainable future in every sector, while also impacting the lives and career directions of young adults. Prior to RISE, Marguerite has four years of work experience as a clean energy consultant for the U.S. Department of Energy (DOE). She began her consulting career in Washington D.C. and within two years was moved to Hawai'i to open a local office to support the goals of the Hawai'i Clean Energy Initiative- a partnership between the U.S. DOE and State of Hawai'i.
---
Track C is Co-Sponsored by:
| | |
| --- | --- |
| Hawai'i Energy Connection | Pacific Biodiesel |
| | |